Currently showing
Open Studio – always available

Dragonfly's Wings Gallery

14 South Parkway, Elkton, MD  21921
tour of studio and workshop
ALL ITEMS FOR PURCHASE
call for appointment – 410-398-1711
Newark Arts Alliance Gallery Shop
276 East Main Street, Suite 102, Newark, DE 19711
Tuesday, Wednesday, Saturday : Noon – 4:00 PM
Thursday & Friday: Noon – 7:00 PM
Happening Now~~~~~~~~~~~~~~~~~~
~~~~~~~~~~~~~~~~~~~~~~~~~~~~
HAPPY HOUR AND TRUNK SHOW
Market Place East parking lot – hope the weather is delightful.
3 Friday evenings from 4:00-7:00
Come grab some munchies and a little wine, enjoy the music, and shop our 5 artist's works displayed with creative use of parking lot space.
     Friday, October 9th   
     Friday October 16th
     Friday, October 23rd
Dragonfly's Wings will be there all three nights for fun, frolic, and hopefully some sales!
Dragonfly's Wings will have
          O-ring inked necklaces
          small table top framed ceramics and Yupo paper designs
          Magic Wizard Balls – holiday ornament collection
          greeting cards/post cards
          accessory trays
Coming Soon
~~~~~~~~~~~~~~~~~~~~~~~~~~~~~~~~~~~~~~~~~~~~~~~~~
Alcohol Ink Party  – everyone's invited      
               sponsored by PAWS for People
                     a COVID19 safe event
           Masks and safe distancing required
 FREE INSTRUCTION –$20 MATERIALS FEE
Sunday, November 15th, 2020 
beginners                   9:30 – 10:45
experienced             11:00 – 12:15
combined                12:30 –  1:45 
Come to one OR a combination ! 
Learn about alcohol inking on both tile & Yupo paper
OR perfect your technique if already experienced
Where: PAWS for People office
           703 Dawson Drive, Newark, DE  19713
           DE Industrial Park – route 72 down from BJ's
Limited seating – Contact Lynne for reservations
 302-351-5622…
Please bring bottle of 91% alcohol & a hair dryer/extension cord if possible.
We'll supply everything else you'll need plus a lot of fun 
sponsored by   
Dragonfly'sWings.com
~~~~~~~~~~~~~~~~~~~~~~~~~~~~~~~~~~~~~~~~~~~~~~~~~~~~~~~~~~~~
Recent Events     2020
PAWS for People's Wag and Walkathon
The biggest fundraiser of the year and since COVID struck – the most important!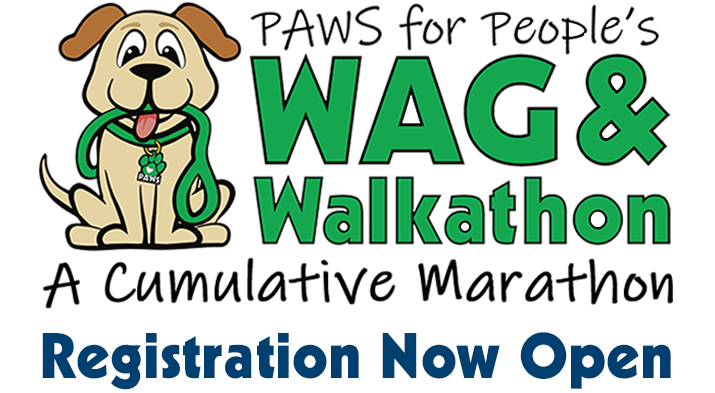 Virtual vendor shopping during entire month
starting September 17, ending October 17
Visit PAWSforPeople.org and click on 
https://secure.frontstream.com/walkathon to register for the Walk
or () to become a virtual vendor
~~~~~~~~~~~~~~~~~~~~~~~~~~~~~~~~~~~~~~~~~~~~~~~~~~~~~~~~~~~~~~~~~~~~~~~~~~~~~~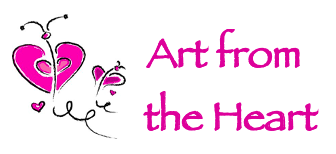 A 2-part COVID-caring art show
presented by PAWS for People
sponsored by Jerry's Artarama
1 – IN-PERSON ART SHOW
     Monday, October 3 – 10:00 – noon
     Sunday, October 4 – 1:00-3:00
        masks and distancing required
       a wide variety of artwork from over 25 local artists
To attend IN-PERSON ART SHOW 
email or call 302-351-5622 to reserve your time slot
2 – ONLINE ART AUCTION
       bidding starting Monday, September 28th
      ending during the IN-PERSON ART SHOW (weekend)
      bidding resuming Sunday the 4th at 3:00 and ends at midnight
     Winners announced Tuesday on the PAWSforPeople.org website
ARTISTS: interested in participating
      download registration form and submit with photo of your work
      Artshow registration form updated
due by September 9th to
To reserve your spot at the In-Person Show – please contact
Debbie at or 302-351-5622.
flier- updated final
Viewing the art will be done in 1/2 hour sessions – limit 10 people per session.
No entrance fee to participate. 
sponsored by

~~~~~~~~~~~~~~~~~~~~~~~~~~~~~~~~~~~~~~~~~~~~~~~~~~~~~~~~~~
Dragonfly's Wings Art Show in Elkton
The Palette and the Page
Main Street, Elkton, MD  21921
Inkworks displayed on line – April and May
The Drip Cafe
Spring 2020
North College Ave, Newark, DE 19711
7:00 AM – 4:00 PM daily
25 pieces now hanging to delight customers – All for sale

City of Wilmington Art Loop
Exhibit at the St. Stephen's Lutheran Church Art Gallery1301 N. Broom Street, Wilmington DE 19806
Art Loop Reception: Friday, March 6
Over 75 framed ink works, handmade notecards, inked necklaces exhibited for the month of March 
2019
Studio Open House
December, 2019
Dragonfly's Wings Studio, Elkton, MD
3:00am-7:00pm
Tour of studio and workshop, sale of all items
Citizens Bank Holiday Fair
December, 2019
Wilmington, DE
Brandywine Festival of the Arts
September 2019
Wilmington, DE
Saturday Art Demonstration
August, 2019
Jerry's Artarama, Newark, DE
11:00am-1:00pm
Alcohol Ink Techniques for Beginners
The DogWedding PAWS Fundraiser
August, 2019
Rose Tree Park, Springfield, PA
Connective Art & Music Festival
August, 2019
Oxford, PA 10:00 AM – 7:00 PM – World Market
2:00 – 3:00 PM – Walk-Up Workshop: Learn the art of painting with alcohol inks, by Lynne Robinson

Newark Arts Alliance Member Art Show
June, 2019
Newark , DE
Spring Fling
April, 2019
Hockessin, DE
PAWS to Learn Conference
February 2, 2019
Ammon Center, Newark, DE
MIND • BODY • SPIRIT Festival
January 18 & 19, 2019
Cecil College, Elkton, MD
2018
Wawaset Holiday Market
December, 2018
Wawaset Park, Wilmington, DE
Newark Methodist Church Preschool Bazaar
November, 2018
Newark, DE
Pepco Holdings Craft Fair
November, 2018
Newark, DE
Wag & Walk
October, 2018
Glasgow  Park, Newark, DE
PAWS Walkathon
September, 2018
Lewes, DE